At 610 Partners each project is directed and managed by the Executive Leadership team; additional staff members participate as appropriate to address the specific needs of the assignment. With Involvement in all aspects of Marketing and Strategic Planning of the themed entertainment and attraction industry, the staff of 610 Partners is committed to working with you to drive enhanced performance and bottom-line results.
Tracy Durham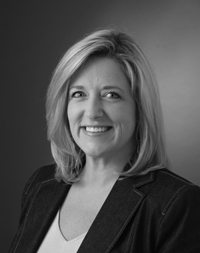 As the Managing Director of 610 Partners, Tracy oversees all Sales and Marketing Projects. A performance driven professional well versed in International and Domestic Markets specializing in the Tourism, Entertainment and Hospitality industries. Tracy has proven her leadership abilities over the past 20 years, working in corporate sponsorship development and sales, consumer sales, special events, conferences, sports marketing, theme parks, hospitality, leisure and destination tourism marketing.

An excellent recruiter, team builder and motivator capable of managing and balancing the needs of multiple disciplines while providing the steady leadership necessary for success, Tracy thrives on goal oriented opportunities and seeks new and unique challenges.

Her skills and abilities have allowed her to travel around the world working on the successful reorganization and creation of Marketing and Sales teams and programs. She has developed, recruited, and trained many sales and marketing teams worldwide and has a proven track record of increasing revenues and building brand awareness for a diverse portfolio of hospitality and entertainment properties and premier destinations.

Tracy has been an active participant in multiple advisory boards in Colorado and Texas including Colorado Tourism Office Board, Education and Research Committee, International Tourism Promotions Committee and the Governor's Tourism Conference Committee, and she continues to support various non-profit organizations. Tracy attended the Dallas Art Institute, loves to travel, ski and surf, and is an avid collector of art, music and cultural accessories from around the world.
John Stults
Leading the 610 Partners Sponsorship and Strategic Planning efforts, John is an accomplished marketing practitioner focused on securing financial support, media and promotional activation through the leveraging of core assets of entertainment properties and attractions. With 20+ years of experience in the strategic design and implementation of corporate sponsorship, strategic alliance, affinity and cause-based marketing programs, Stults has worked with a diverse collection of properties and organizations to identify new business channels and drive attendance along with revenue growth. A graduate of the Georgia Institute of Technology with a Bachelor of Science in Applied Psychology, John enjoys a passion for travel and cooking, along with his ongoing quest to find the best in New World wines when away from the office.
Michele 'Mel' Gibson
Leading the Entertainment practice for 610 Partners, Mel brings over twenty years of experience in public relations, marketing and special events. Beginning her entertainment industry career working with the legendary promoter Barry Fey, Mel assisted in the negotiation and booking of 200 + concerts per year in over 20 venues (including the famed Red Rocks & Fiddler's Green Amphitheater). Her role expanded with the growth of the business, as she worked to spearhead publicity and media relations efforts for shows produced in Denver, Las Vegas, Phoenix and a host of other markets.
In 1997 Mel established "Rock Your World," a media and marketing practice specializing in the entertainment and special events industry. Current clients include Live Nation - the global leader in live music, Jazz Aspen Snowmass - a summer music festival in Aspen celebrating its 20 year anniversary and Comedy Works, one of the nation's premier comedy venues. The agency also managed and booked Rhythm and Blues singer Hazel Miller, and was instrumental in developing the Film on the Rocks series at Red Rocks Amphitheatre. Other noteworthy events Mel has been involved with include the American Music Festival, JVC Jazz Festivals, Dave Matthews Band's Benefit for Hurricane Katrina and the 2008 Democratic National Convention Media Party.
During her many years in the entertainment industry, Mel has had the good fortune of working with many of the greatest names in entertainment...Bono, The Boss, Jerry Seinfeld, Joan Rivers, Stevie Wonder and Beyonce to name a few. When she is not working her media magic you can find Mel sightseeing and shopping her way around the world, stopping only occasionally along with way to catch a favorite artist in concert.
Melanie Jones
Leading the Communications practice of 610 Partners, Melanie oversees the strategic development and implementation of all Public Relations efforts. Well respected, trusted and highly experienced with 17 + years in the lifestyle PR sector, she has directed hugely successful campaigns for record labels, artists, destinations, tour operators and airlines, including Las Vegas, Colorado, Nevada, bmi, BA, Virgin, Elegant Resorts, Music for Nations and Zomba Records whose artists included TOOL, (hed) p.e., Backstreet Boys and Britney Spears. Proactive, enthusiastic and a motivational leader brimming with ideas, Melanie is results focused in all aspects of her career.
With contacts at the highest levels in the UK and Internationally, Melanie is often the first point of contact for media inquiries, PR solutions and creative ideas. She is particularly skilled at increasing brand awareness, with proven strength in her proven ability to distinguish a brand's essence, enhance a company's market share and meaningfully impact its bottom line. Her proactive approach to creating "newsworthy" moments continually resonates with journalists and solidifies pertinent media placements; her comprehensive understanding of target markets includes the expansion of influencers far beyond the traditional set. As well, from Rock Stars behaving outrageously, SARS and Swine Flu to the ESTA Visa Waiver Program, Melanie's crisis communications skills are outstanding.
Melanie spends her spare time travelling the world, watching live music and with her camera at the ready to capture the moment, savoring living life to the fullest by her creed of "it's better to live one day as a wolf than a hundred as a sheep."
Mary Motsenbocker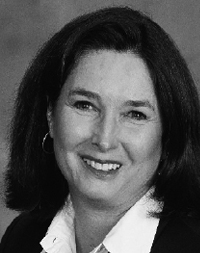 Leading the Tourism and Travel enterprise at 610 Partners, Mary provides the leadership and strategic direction for destination marketing projects. An expert in both international and domestic travel, she has coordinated international events and trade shows in Asia, Latin America and Europe for destination marketing organizations, as well as route development and airline marketing for British Airways, Korean Air and Denver International Airport.
Mary is President of International Tourism Marketing (ITM), a company specialized in promoting the tourism industry to international visitors; her 27 years of experience in the tourism industry provide a depth of experience in all aspects of the industry. Prior to founding the company she directed marketing and Public Relations programs for Destination Marketing Organizations and State Tourism Offices, implementing comprehensive destination marketing plans to travelers from the UK, Germany, France, Japan, Korea, Hong Kong, Taiwan, Mexico, Canada and the Benelux countries. She has designed and executed successful marketing and PR programs for the Arizona Office of Tourism, New Mexico Department of Tourism, Utah Office of Tourism, Wyoming Travel and Tourism Office, Colorado Tourism Office, Colorado Travel and Tourism Authority and the Colorado Tourism Board, as well as conducted marketing projects with the Four Corners Alliance (Arizona, Colorado, New Mexico and Utah).
Go West Summit, a marketing conference for International travel producers, is owned and produced by ITM. The Summit provides international and US-based tour operators a venue to meet with suppliers from the American West to drive tourism business into the Western United States. Regarded as the premier event for the 13 participating state tourism offices, Go West Summit provides an efficient and economical mechanism for booking international business. China is targeted for the next big travel event on Mary's agenda, promising to bring new horizons to travel industry partners around the world.
When she is not working to develop new ideas for the travel industry, Mary enjoys socializing with friends, reading books on the beach, decorating and traveling around the world.